SKYPE Lessons
Don't live in Phoenix? No problem! I give online webcam lessons via Skype.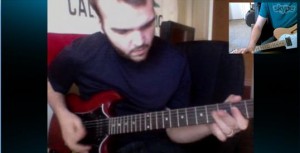 What You'll Need:
-High Speed Internet Connection
-Webcam w/ microphone
-Account with Skype (Free)
-Account with PayPal (Free)
Rates
$25 for 30 minute Lesson
$45 for 60 minute Lesson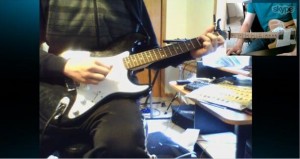 Advantages
You can learn from a real teacher anywhere in the world without leaving home.
Skype lessons are also more affordable than in-person lessons.
Disadvantages
It's tough to teach total beginners. Learning how to hold the guitar, how to hold a
pick and where to place your fingers is more effective when someone can show you
in person. So if you're brand new to guitar, I recommend finding a local teacher.
Overall
All in all, Skype lessons work great! If you've learned the basics, but you're not
quite sure where to go from there, online lessons could be just what you need to take
your playing to the next level.
Call or email me from my CONTACT page to setup your first Skype lesson!