Lessons
In-home Private Lessons: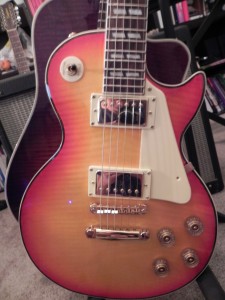 I will come to you, where you can take guitar lessons in the comfort of your own home.  Save time and money by not driving to a music store to take a lesson.

Great for ALL AGES
I teach most styles of music (Rock, Blues, Country, Pop, etc)
Learn Songs, Music Theory, Chords, Scales, Improvisation,                       Song Writing and Ear Training.
My Philosophy
I will teach you the songs that YOU want to learn!  I design a course of study that teaches you the fundamentals of playing guitar through your favorite songs.  Most importantly, playing the guitar should be fun!
First Lesson is FREE!
1/2 Hour Lesson : $30
Full Hour Lesson: $50

Lesson Cancellation Policy:
If you need to cancel or reschedule, I require a 24hr notice. Otherwise you will still be charged for the lesson.
Call or email today to set up your 1st lesson!